Supporting causes close to the SofterWare family
Our clients' missions bring so much meaning and purpose to our work every day. That's why here at SofterWare, we make it our mission to dedicate lots of love and resources to nonprofit organizations around the world by donating, volunteering, and spreading the word about amazing causes.

Mission: to effect positive changes of diversity and inclusion in the hiring and employee retention practices of SofterWare, to engage and educate our colleagues about diversity and inclusion in the workplace and our world, and to provide a safe space for those who wish to share their truth with regard to challenges and opportunities in the face of diversity.


The goal of the Wellness Program is to promote general health and well-being, at home and at work, through activities and education for physical, emotional, and financial well-being.
The mission of the SofterWare Wellness Program is to enhance individual and organizational health by:
Fostering interest and encouraging employees to initiate or expand healthy lifestyles
Providing diverse wellness programs that meet a wide range of personal health needs
Recognizing employees for participating in and supporting healthy lifestyle activities.
By doing so, the Wellness Program will contribute to a corporate culture and sense of community that is focused on celebrating and improving the quality of life for all employees and their families.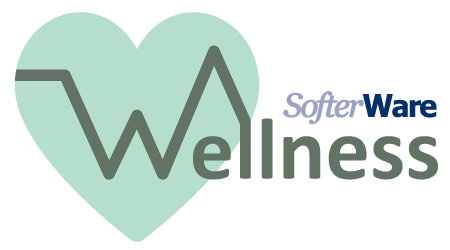 SofterWare started the Social Committee to plan and hold fun events throughout the year as a way of enjoying non-work time together. Our signature events include an anniversary party held for employees (+1) in some real swanky places, our summer picnic for families either at a Phillies game or summer camp, and the winter holiday luncheon featuring our world famous staff-made desserts. We also plan activities throughout the year such as happy hours, carnivals, pop-up barbeques, and other holiday celebrations like Halloween family parties. We've also sponsored sports teams such as softball, bowling and flag-football leagues (we won two championships – not bad for software nerds!)