Join the team at SofterWare in creating and supporting innovative, easy-to-use software designed to help nonprofits, child care programs, and schools around the world achieve their growth goals. Our office is based in Fort Washington, PA, just outside of Philadelphia.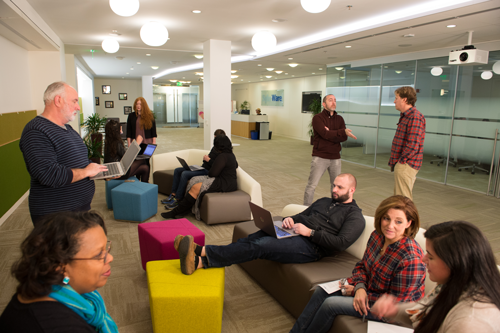 5 Reasons Why You'll Love Working at SofterWare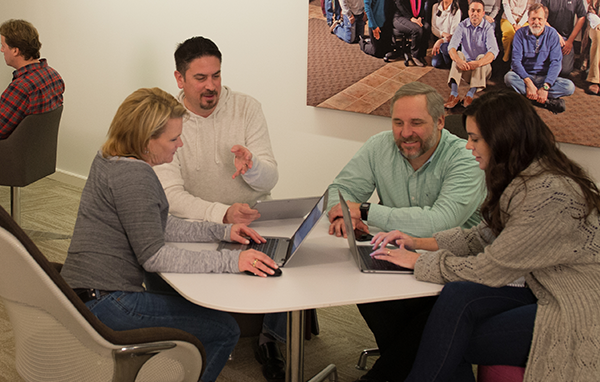 #1. You'll feel good knowing you're making a difference.
While it sounds cliché, it's true! In addition to supporting products and services that help our client community, we champion social good through SofterWare Gives Back. SofterWare Gives Back is our company-wide program that promotes employee participation in local nonprofits and donating to causes around the world.
#2. It's not just "a job"… it's a growth path.
Consider SofterWare a partner in helping you achieve your ultimate career goals. In addition to the support and mentorship offered by your direct managers and our executive team, we also have a professional development program that can be customized to meet your specific needs as you seek to expand your skills, leverage your talents, and evolve your role.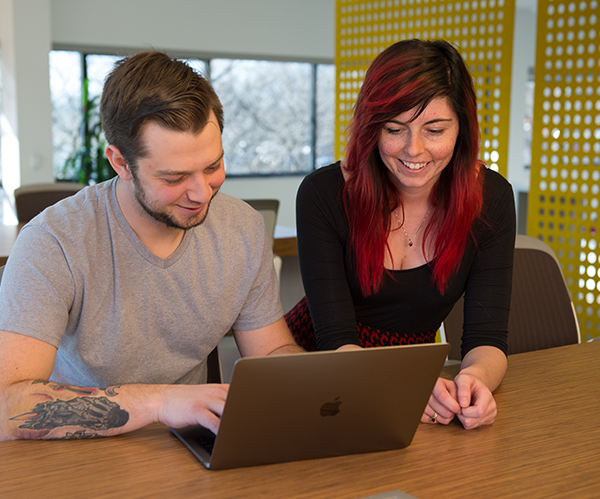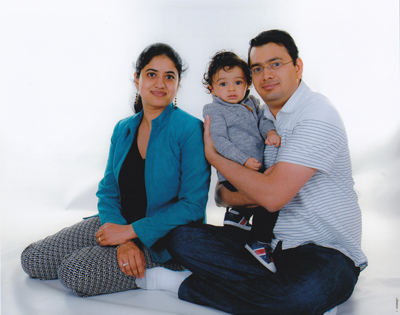 #3. We don't just say we believe in work-life balance, we support it.
You can't do your best work if you're not rested and happy. That's why we offer our employees a generous paid time off policy and the flexibility to maintain a self-care perspective when it comes to their schedule.
#4. Your great idea could be our next innovation.
We encourage all our employees to bring their expertise, experience, and enthusiasm to the team. No matter what you're working on, you're always welcome to contribute your thoughts on how it can be done better. If you'd like to team up with people in fellow departments and receive coaching from execs, you can submit your idea to our Innovation Program.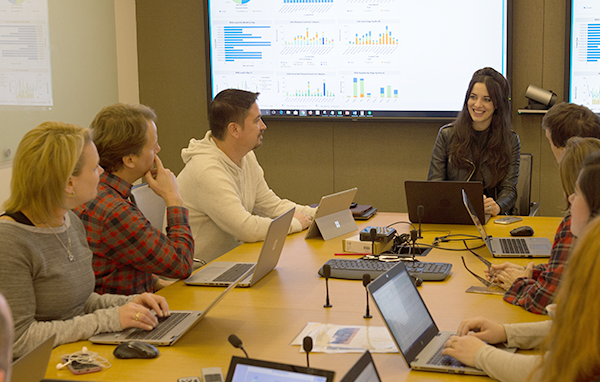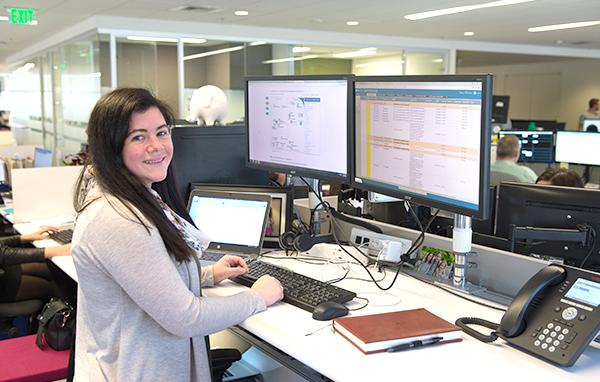 #5. We reward your hard work with top-notch benefits.

Our benefits package includes:
Quarterly incentive bonus
Paid time off
Time off for volunteering and community service
Matching gifts program
Parental Leave
401(k) with employer match and profit sharing retirement plan
Medical, prescription, vision, and dental insurance
Pre-tax coverage for dependents and voluntary benefits
Short-term disability
Employee Assistance Program
Wellness Program
We are currently seeking to fill the following positions:
Are you a creative individual with cool ideas and a serious knack for writing? SofterWare, Inc. is seeking a Copywriter to join our dynamic marketing team.
The success of SofterWare's products is due, in large part, to the skills and professionalism of our employees.  We are currently seeking a Merchant Account Specialist to contribute to one of the fastest growing services of our company.Your primary responsibilities will involve client support, payment gateway creation, merchant account creation, and sales support.  You will become an expert in the Credit Card and Electronic checking world.
The Junior Staff Accountant performs routine accounting activities such as maintenance of general ledger and assisting in preparation of various accounting statements and reports. They will also provide accounting related customer service, assist with month and year end activities, and assist in processing both accounts payable and receivable.