From time-saving, money-raising software to seamless payments technology, our products are built, cared for, and innovated with SofterWare's mission in mind: to create and support products and services that reduce work for our clients by being delightfully easy to use, reliable, and affordable.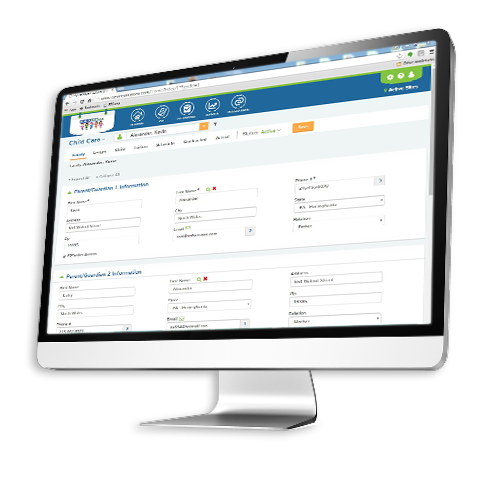 DonorPerfect
DonorPerfect fundraising growth platform is a top-rated comprehensive donor management system that is designed to help nonprofit organizations scale and succeed. Through core functionality and growth tracks tailored to organizations' goals, DonorPerfect supercharges fundraising initiatives and increases donor engagement.

EZCamp
EZCamp online camp management software helps administrators simplify operations, from registration and activity schedules to email communications and parent engagement.

EZCare
Completely customizable to the needs of almost every type of childcare center and school age program, EZCare child care management software is packed with features that make it easy for administrators and teachers to reduce paperwork, automate time-consuming administrative tasks, and simplify recordkeeping.

ReadySetAuction
ReadySetAuction cloud-based auction software streamlines every aspect of fundraising auctions and events. From auction item procurement and ticket sales to mobile bidding and check out, nonprofit professionals rely on ReadySetAuction to help their annual events and fundraisers maximize revenue.

SafeSave
SafeSave Payment Services simplifies the payments experience for software clients and their merchants through innovative technology, unparalleled security, and world-class customer support.