SofterWare Ranks Among Top 0.05% Of Fastest Growing Private Companies In the U.S.
Recognized on Inc. 5000 List For 9th Consecutive Year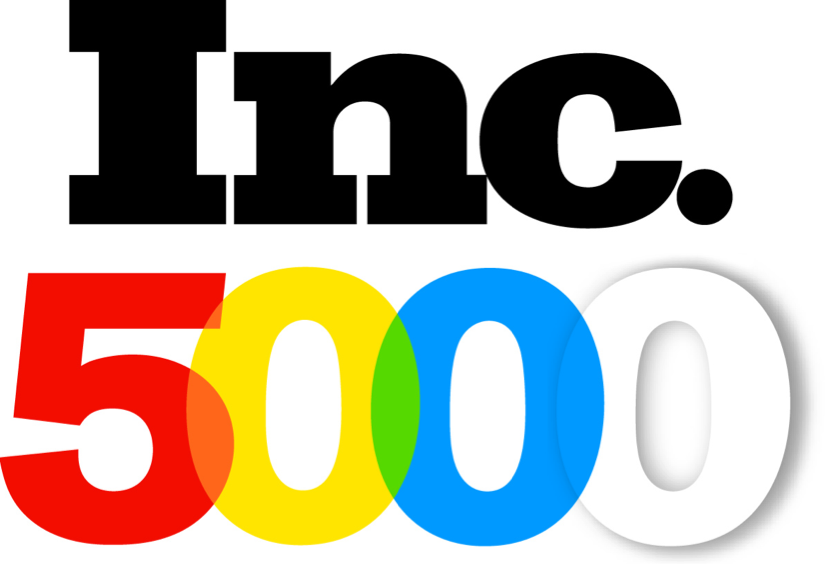 FORT WASHINGTON, PA, – Inc. magazine recognized SofterWare Inc.'s 63% three-year sales growth as part of its 36th annual Inc. 5000, the most prestigious ranking of the nation's fastest-growing private companies. SofterWare provides software that helps nonprofit organizations and educational institutions raise money, operate efficiently, and drive growth.
"Making the list gets harder every year as your starting base grows," President and Editor in Chief of Inc. Media Eric Schurenberg says. "Of the tens of thousands of companies that have applied to the Inc. 5000 over the years, only a fraction have made the list more than once. A mere half a percent have made the list nine times."
SofterWare's CEO, Doug Schoenberg, explains the factors that contributed to the chart-topping growth: "Our team's commitment to our users and developing products that are effective and easy to use are the reasons we've achieved this success. We are grateful to be recognized as a leader in our space for nine straight years!"
The 2017 Inc. 5000 was unveiled online at Inc.com. The top 500 companies featured in the September issue of Inc. represent the most competitive crop in the list's history. The Inc. 5000's aggregate revenue is $206 billion, and the companies on the list collectively generated 619,500 jobs over the past three years.
The list represents a unique look at the most successful companies within the American economy's most dynamic segment— its independent small and midsized businesses. Companies such as Microsoft, Dell, Domino's Pizza, Pandora, Timberland, LinkedIn, Yelp, Zillow, and many other well-known names gained their first national exposure as honorees of the Inc. 5000.
About SofterWare, Inc.
Founded in 1981 with a mission to make intuitive, easy-to-use software that's adaptable to users' needs, SofterWare quickly grew from a small entrepreneurial business to a multi-million dollar international operation serving tens of thousands of nonprofit, child care, school, and payment processing clients. SofterWare started with a simple idea: that software should be about people. Today, we live that founding principle in our products, our culture, and our commitment to the community. Learn more at www.softerware.com.
More about Inc. and the Inc. 5000
Methodology
The 2017 Inc. 5000 is ranked according to percentage revenue growth when comparing 2013 to 2016. To qualify, companies must have been founded and generating revenue by March 31, 2013. They had to be U.S.-based, privately held, for profit, and independent—not subsidiaries or divisions of other companies—as of December 31, 2016. (Since then, a number of companies on the list have gone public or been acquired.) The minimum revenue required for 2013 is $100,000; the minimum for 2016 is $2 million. As always, Inc. reserves the right to decline applicants for subjective reasons. Companies on the Inc. 500 are featured in Inc.'s September issue. They represent the top tier of the Inc. 5000, which can be found at https://www.inc.com/inc5000.
About Inc. Media:
Founded in 1979 and acquired in 2005 by Mansueto Ventures, Inc. is the only major brand dedicated exclusively to owners and managers of growing private companies, with the aim to deliver real solutions for today's innovative company builders. Winner of the National Magazine Award for General Excellence in both 2014 and 2012. Total monthly audience reach for the brand has grown significantly from 2,000,000 in 2010 to over 18,000,000 today. For more information, visit www.inc.com.
The Inc. 5000 is a list of the fastest-growing private companies in the nation. Started in 1982, this prestigious list of the nation's most successful private companies has become the hallmark of entrepreneurial success. The Inc. 5000 Conference & Awards Ceremony is an annual event that celebrates their remarkable achievements. The event also offers informative workshops, celebrated keynote speakers, and evening functions.
For more information on Inc. and the Inc. 5000 Conference, visit https://conference.inc.com/.
For more information contact:
Inc. Media
Drew Karr
212-849-8250
drew@four-corners.com