The Nadine Lubarsky Values Award
Nadine was a SofterWare employee who was loved by so many of our colleagues and clients. She made us smile, made us laugh, and made us think. After she lost her battle with pancreatic cancer, SofterWare dedicated this award in Nadine's memory, because her presence, actions, and enthusiasm so boldly celebrated our values.
Each quarter, in honor of Nadine, we invite all SofterWare employees to nominate anyone who has made a significant contribution to the company's success or has otherwise demonstrated a particularly outstanding achievement that reflects SofterWare's values.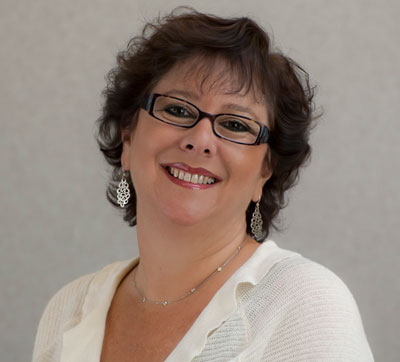 Recent Recipients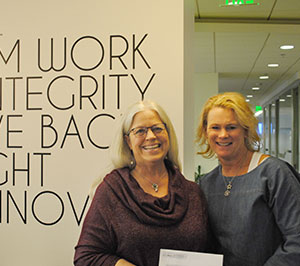 Debbie Scarlett Foster
Training Specialist
4th Quarter 2019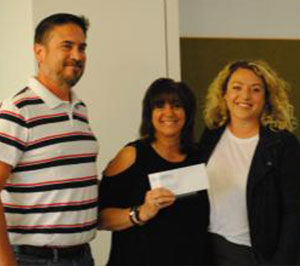 Paula Burns
DonorPerfect Client Account Manager
3rd Quarter 2019
Past Recipients
Nikki Kashub DonorPerfect Sales Account Manager – 2nd Quarter 2019
---
Steve Smaglio Implementation Coordinator/Training Specialist – 1st Quarter 2019
---
Holly Roscoe Accounts Receivable Accountant – 4th Quarter 2018
---
Meg Ethridge Client Relations Specialist – 3rdQuarter 2018
---
Emily Patz Senior Copywriter – 2nd Quarter 2018
---
Wendy Young Instructional Writer – 1st Quarter 2018
---
Audrey Marcus EZCare Sales Representative – 4th Quarter 2017
---
John Monterosso Helpdesk Support Analyst – 3rd Quarter 2017
---
Laura Bigelow Administrative Assistant – 2nd Quarter 2017
---
Chad Kashub Sales Representative – 1st Quarter 2017