Online ChildCare Management
Online Child Care Software
Completely customizable to the needs of almost every type of childcare center and school age program, EZCare is packed with features that make it easy to eliminate paperwork, reduce administrative hassles, and simplify recordkeeping.

With EZCare, you and your team can:
Make enrollment easy for parents…
Let parents know that you have them in mind from the very start. Offer online registration that's simple, seamless, and accessible at any time.
…and for you!
Boost your enrollment and save time managing registrants with integrated registration forms that connect directly to your EZCare system.
Make billing and payment processing easy.
Save time with tools designed for processing child care payments. Enable parents to pay online, via mobile, over the phone, and in person with ease.
Make the parent experience easy.
Empower parents to access their records and pay their bills conveniently through EZCare's secure Parent Portal. Parents can also update their information at any time.null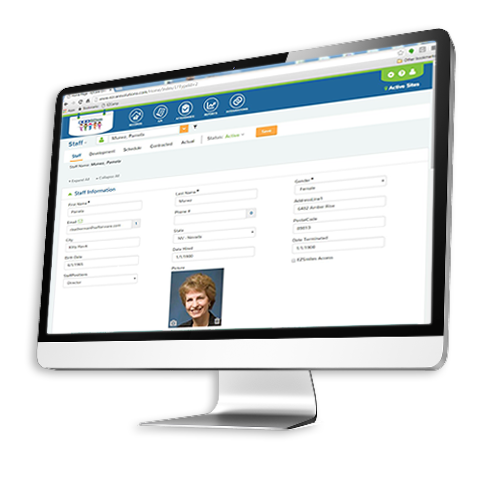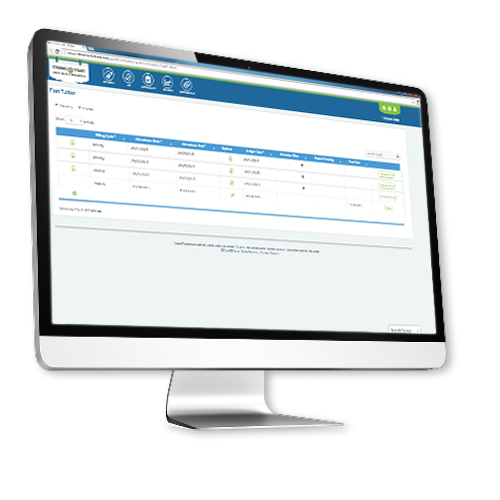 Make data management and accounting easy for you and your staff.
Keep all of your family, child, and staff data securely organized in a single database to increase efficiency, accuracy, and growth.
Make multi-site management easy with software that's tailored to you.
For child care programs that need to manage multiple sites and centers, EZCare provides online access for users in different locations, with varying levels of access and permissions.
Make scheduling and attendance easy.
Record, organize, and share children's and staff schedules and attendance. Identify enrollment opportunities, pinpoint your staff to child ratio, and bill for late pick-ups.
Make parent engagement easy.
EZSmiles parent engagement mobile app allows you to offer convenient online payment options, and send real-time photos of their kids, daily logs, and personalized alerts and reminders.
EZCare child care management software includes:
Registration and enrollment
Online billing and payment processing
Parent portal
Data management, reporting, and accounting
Scheduling and attendance
Parent engagement app and communications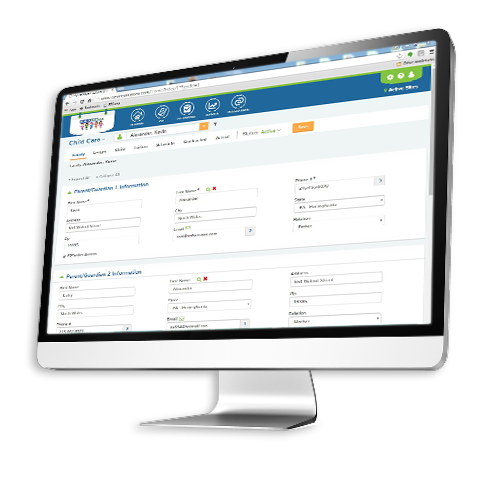 Request More Information About EZCare